"I would have to say pretty much all my life from a very young age, I liked the iconic Mustang name. I had little toy Mustangs to play with with as a kid, and it was just right that the first car I got at 16 was an automatic V6 Mustang. At the time I wouldn't say I was really into the car scene at all, I didn't plan on doing any modifications nor did I really know what aftermarket parts were. Probably 3 months into having that car I had a bad accident in front of my high school and totaled the car. This ended up leading into meeting new friends and people that were in the car scene and attended local meets and such. By hanging around them so often I developed a lot of knowledge of the aftermarket parts world, and just automotive in general. Now I absolutely love it and it is by far my favorite hobby as well as my biggest career interest going forward, I also grew to respect all types of cars other than Mustangs – including imports and domestics over time."
– Evan Alston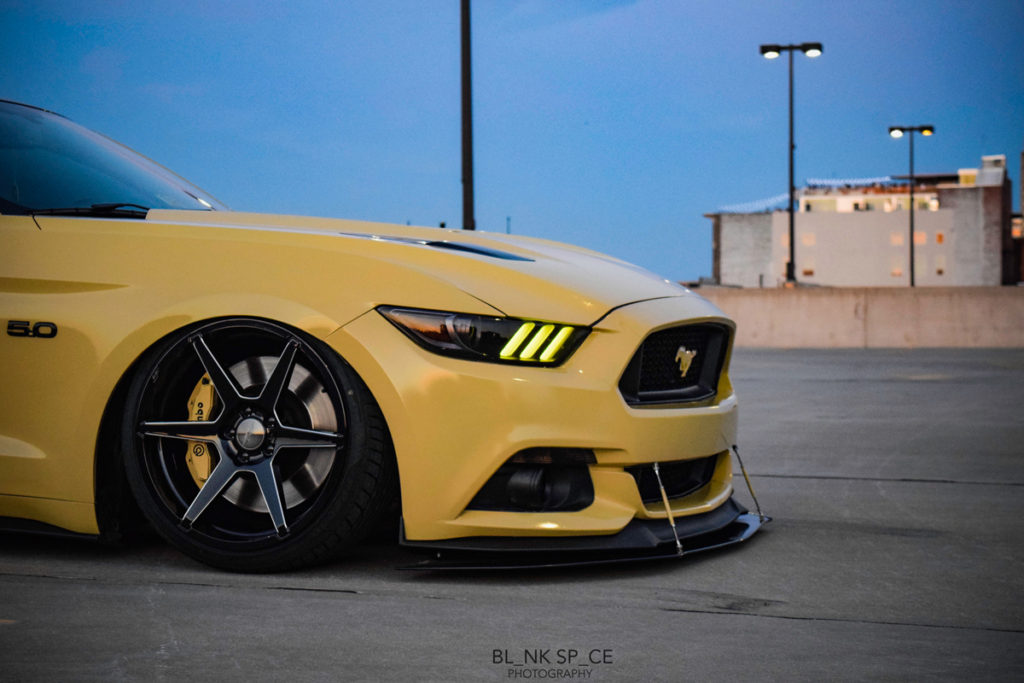 Right Now Evan is a technician at Bill Talley Ford in Richmond, Virginia. He went to automotive school from 2015 to 2017, and is planning/pushing to have his state inspector's license by the end of the year.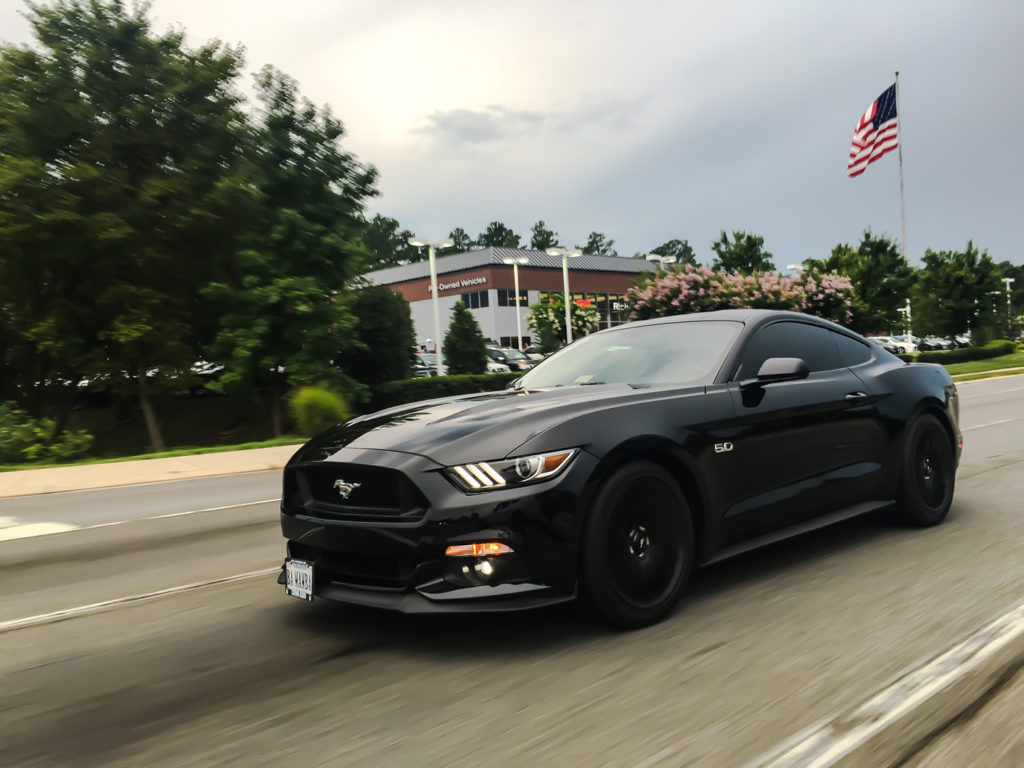 "When I purchased my 2016 Mustang last July I told myself I was going to wait until it was out of all warranties to start modding, well that didn't last long at all. Within a couple months I had already installed lowering springs and a couple other things. With the wide variety of aftermarket parts available for the car, it is very, very hard to not want to tinker with what you have," explains Alston.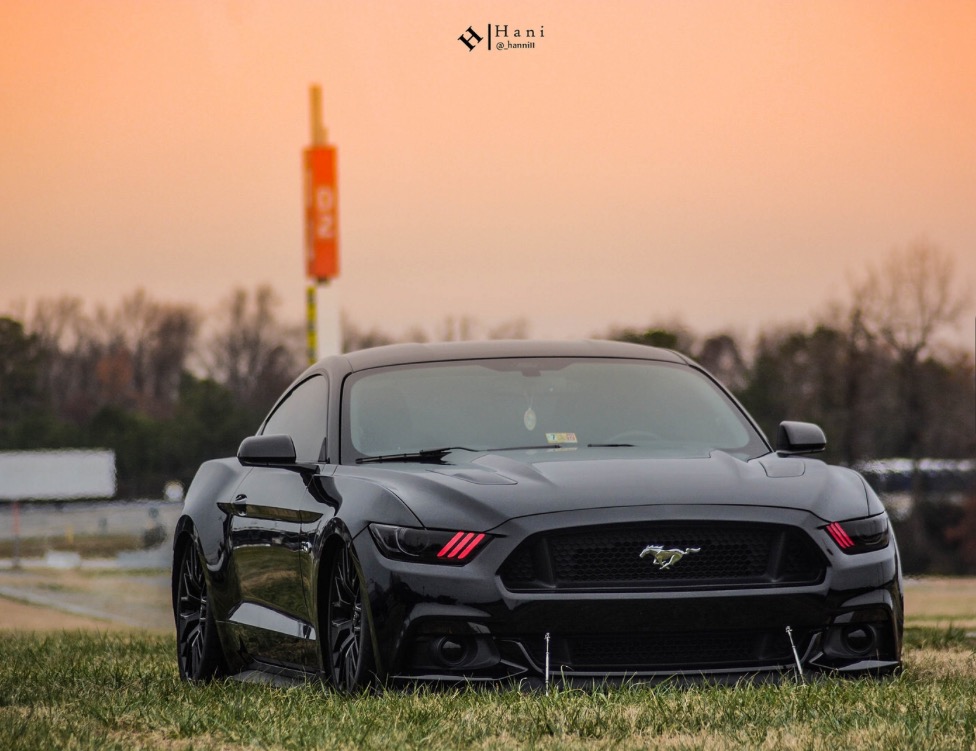 "During the first phase of my build, Eibach Sportline lowering springs went on, as well as my APR front Splitter, and my Diode Dynamics multi-color running lights – soon to be followed up by some billet wheel spacers just to give the car a little more of an aggressive fitment. By this time, I knew I wasn't going to stop! Probably a month after buying lowering springs I literally fell in love with the bagged look on the s550 Mustangs. The car looked great at the time as it sat, just a little modded over stock, but I knew it wasn't enough to get to where I wanted to be," says Alston.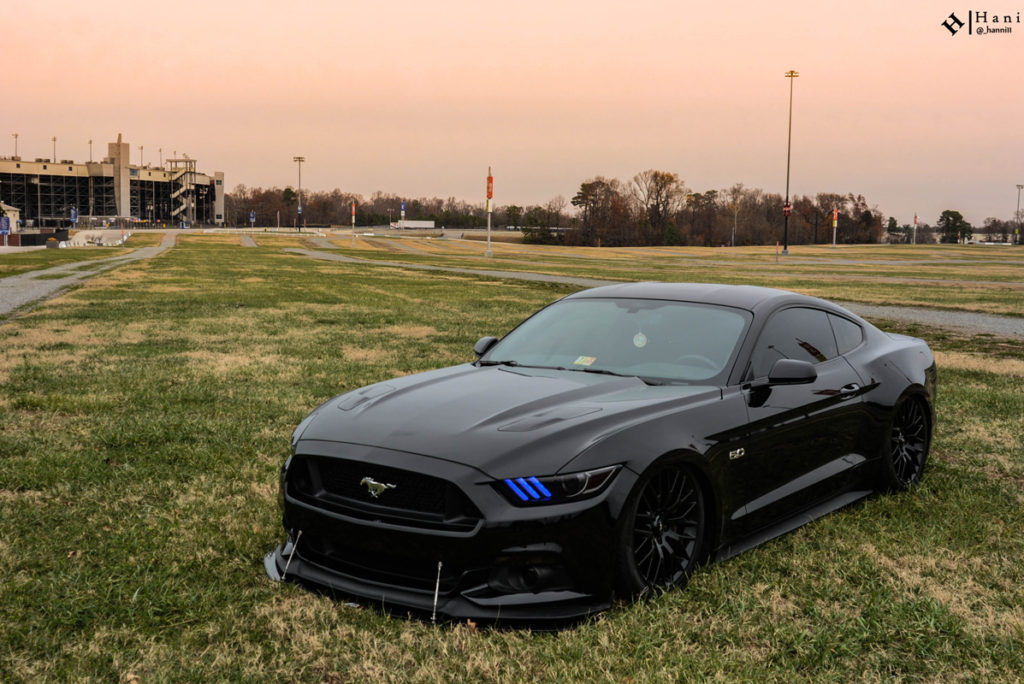 "Before moving further with the appearance of the car, I decided too purchase a set of stainless works longtubes, which I would eventually pair with the Corsa Extreme cat-backs. I knew the combo would be ear-ringing, while still sounding good, so I went with it. Obviously with a catless exhaust you need a tune, so I ended up getting a dyno tune from Mike Rousch at Mid-Atlantic Performance and I purchased a JLT cold air intake to go with it. Following, I purchased the bags and wheels on Black Friday to save a few coins, and they went on the car about a week or two after Christmas. At this point the car looked great with the black and bronze color combination, but I knew I needed something else to get me over the hump," explains Evan.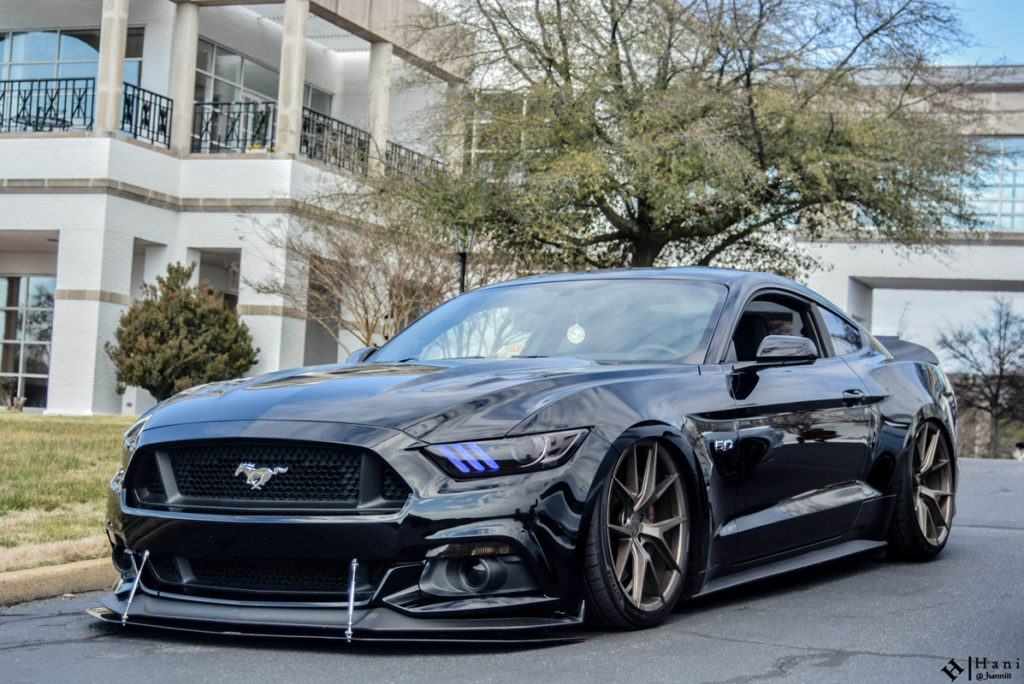 "A couple more months went by and the color I wanted to make my car finally came to me! So this is a funny story… the original color I wanted to have was the exact factory tan color that is on some of the new Toyota Tacomas and 4-Runners. I went with my buddy (@teee_s550 on Instagram) to a local shop in Richmond called Dipsys (@dip_sys on Instagram) and we worked out the details for both of our colors. My car went in the shop a couple weeks after that and we decided that instead of purchasing the factory pearls to achieve the tan color (which was ungodly expensive), we were just going to make the color up with mixtures of sand yellow over a gray base. Long story short – the cream color that the car came out as was not what we were shooting for at all, but once we pulled it outside and looked at the color we made under the sunset, we were sold," says Evan.
"I took it to Import Alliance in Atlanta literally the same night it got finished, and I got so many positive reviews down there that it was history ever since. The pudding/creme color was different and definitely never seen before on a modern Mustang. I have to accredit the color change a lot, because that's when my car really started to get noticed. Since then I have partnered with Ace Alloy Wheels in large thanks to Slammed Stangs for pointing me in their direction and getting my name out to them. I have to say the new wheels and working with Ace Alloy is one of the best decisions ever made. Ace Alloy has been nothing but helpful and polite and just all around awesome through the whole process, and the wheels literally speak for themselves from the custom offset and drilling, the fitment is incredible!" exclaims Alston.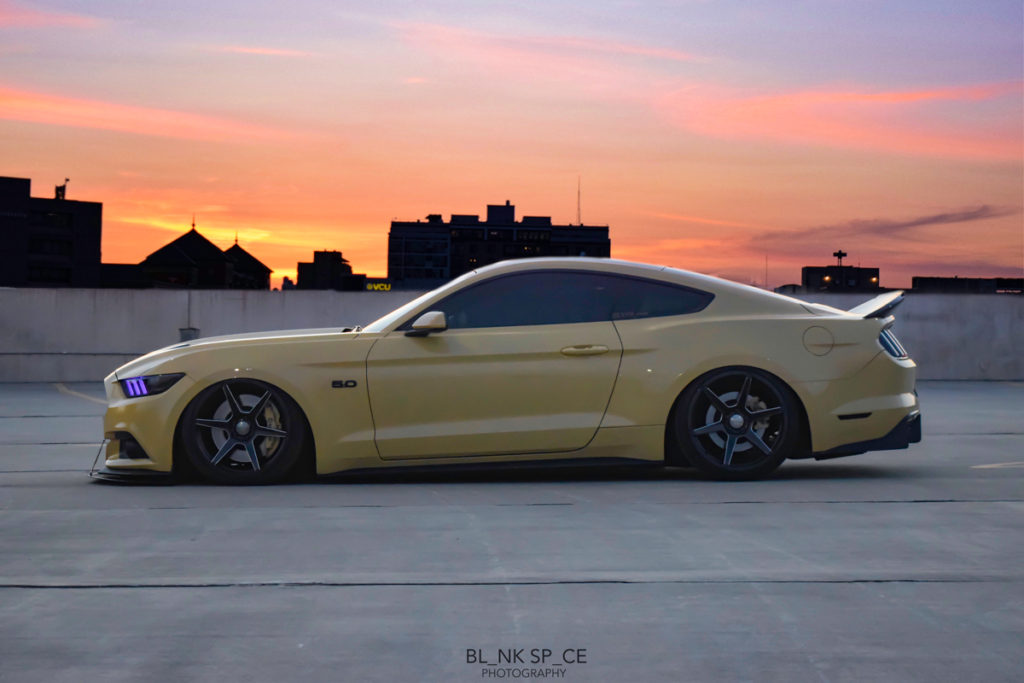 "I also have to thank my amazing photography team (@bl_nksp_ace photography on Instagram); she can do some amazing things with the camera and is always making sure I have new content to post on my page, which helps me keep my fans and followers engaged. I'm thankful for her and a couple of my close buddies, (@jaygray757 and @s197_ray_ on Instagram). We have some great things coming with our YouTube channel 'VA Street Scene Team' that we will be ramping up here soon and our Instagram page we run together (@va_street_scene)," says Alston.
Instagram: