"Growing up in a small town that really didn't have a car scene made it hard to find some unique builds to look at and admire." – Harm Singh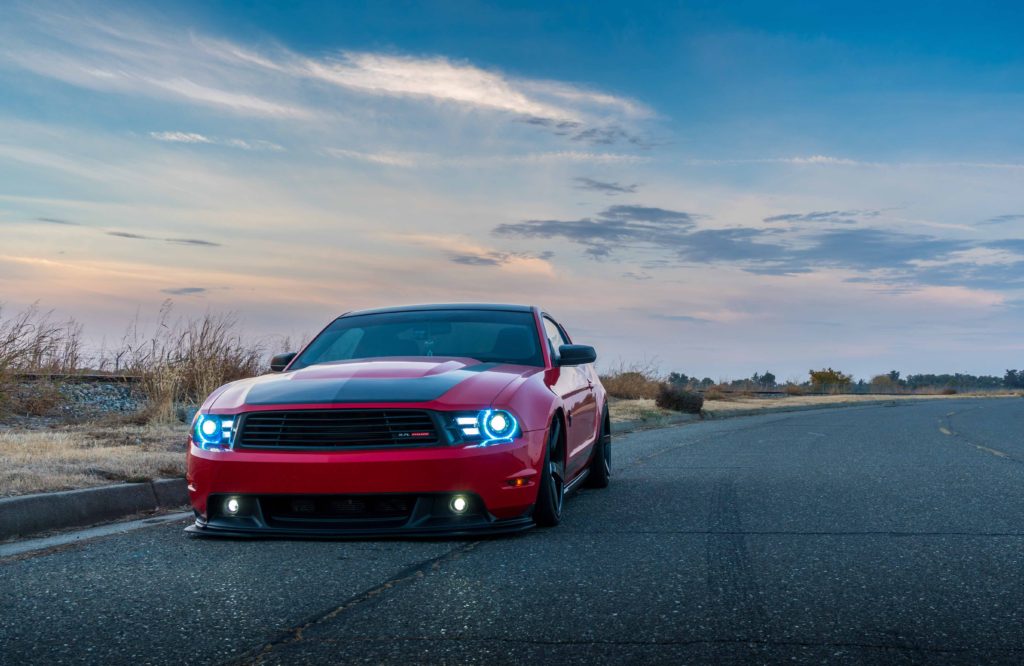 "Originally, I was wanting to get a 350Z or an Infiniti G35 to build, but once I started following Mustang pages it got me wanting a Mustang more than ever. One build that made me really want a Mustang was Dillon Shand's on Instagram. When I first saw his car, it made me want to make something as unique as he did," states Singh.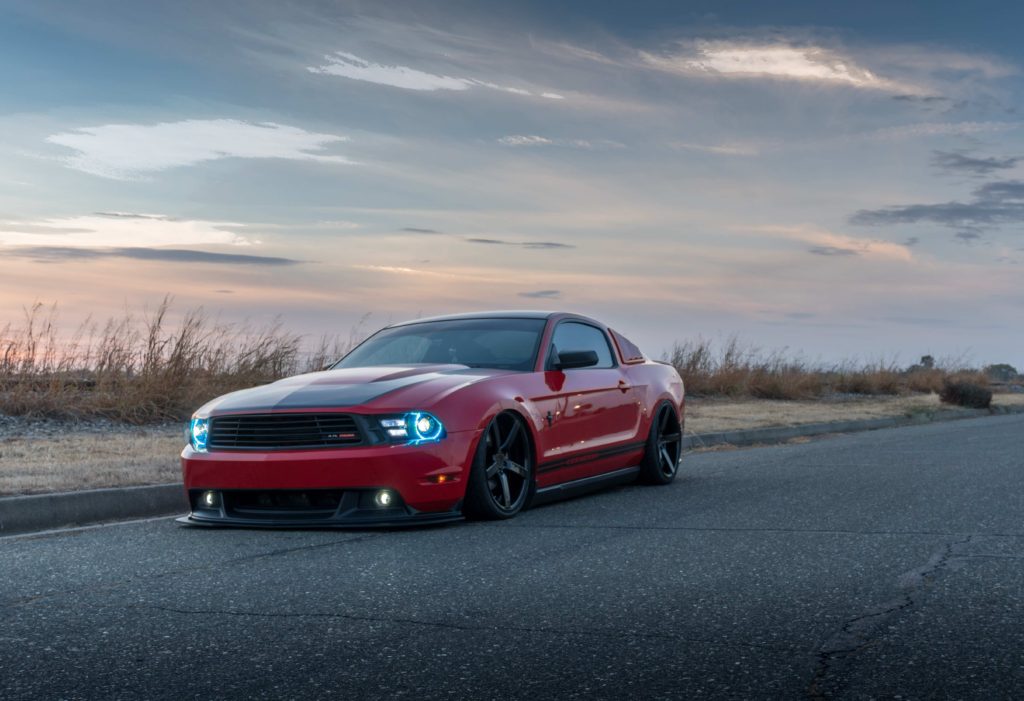 As Harm started getting more into the car scene, he started to do more and more mods until it "got out of hand" as he states. He also joined a Mustang car club called Modded Mayhem which heavily assisted him with getting his 3.7L S197 build underway.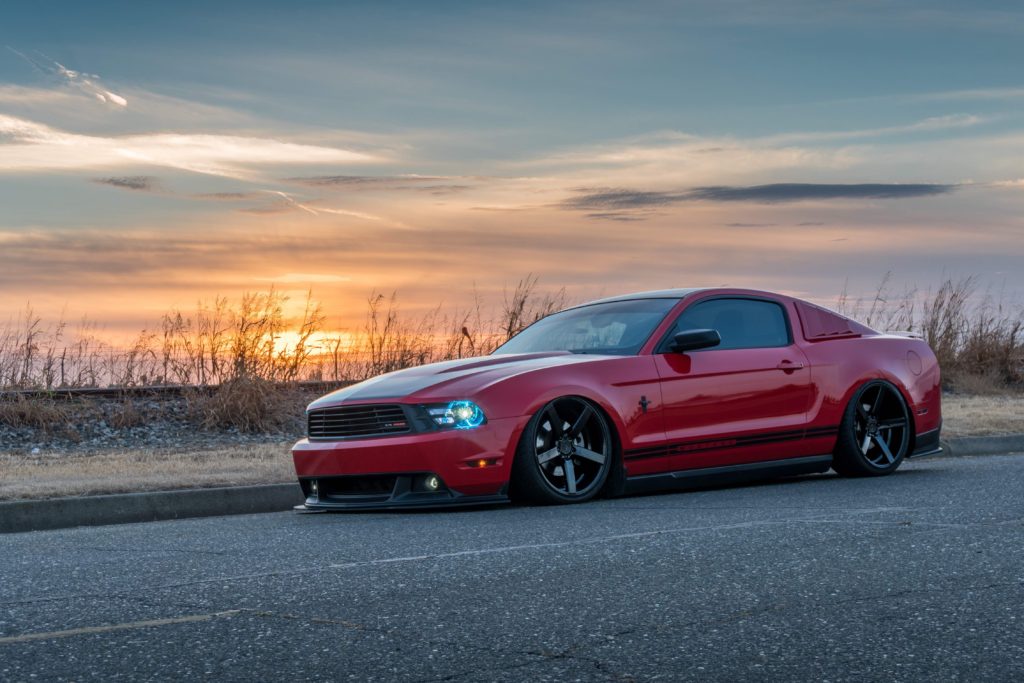 "Having a 3.7L, a lot of people downplay your car because it's not a big V8, but I never let that get to me because I wanted to make this car something that was unique," says Harm. We have to agree – this is one unique sixxer!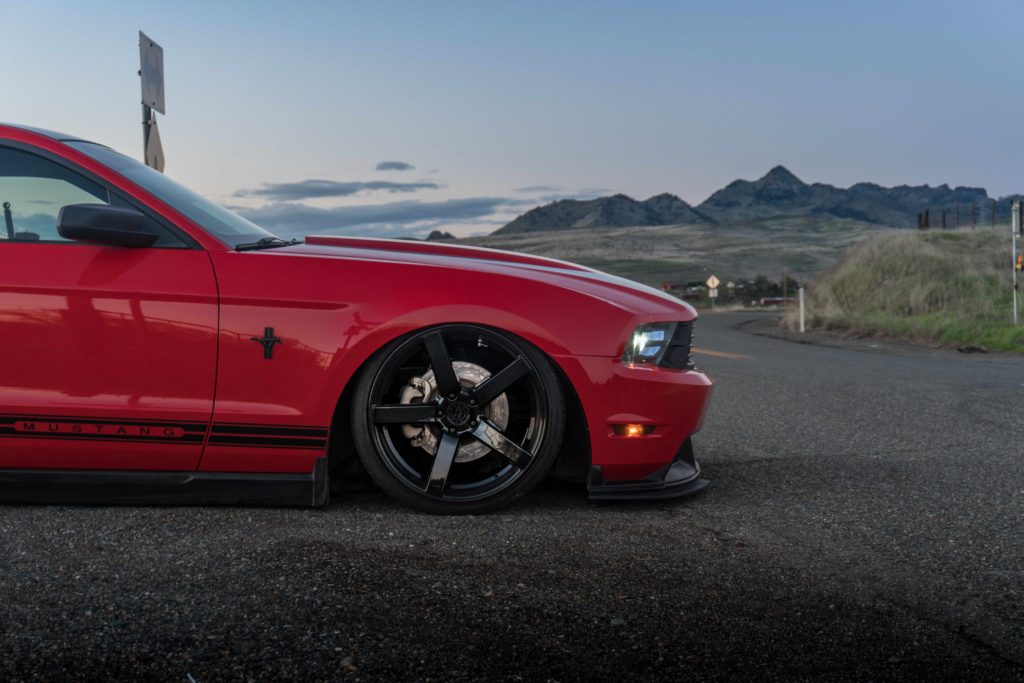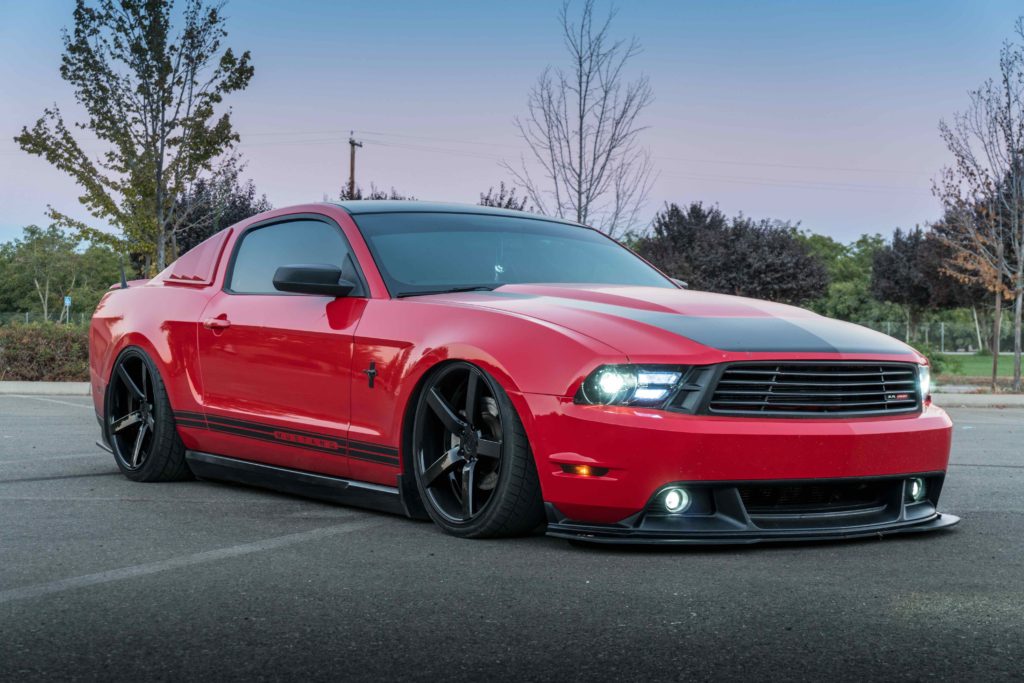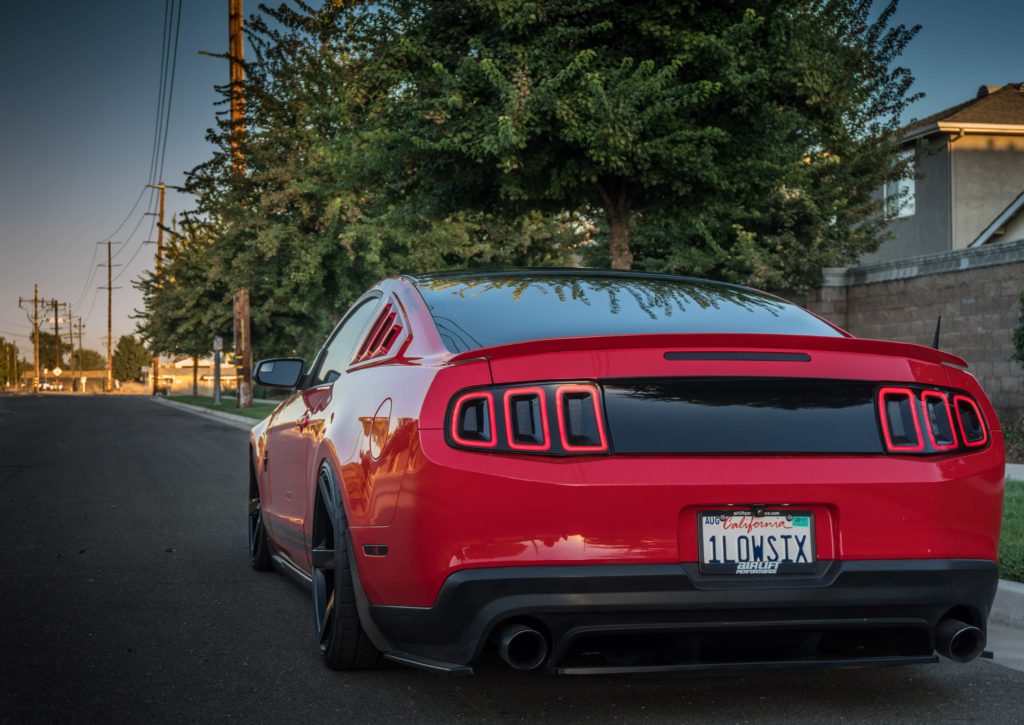 Harm's lost track of the amount of money and time he's spent on buying as well as installing mods, although he says it best: "You could say that I am building my dream car, and I wouldn't do it any other way."
Mod List:
Performance:
MPT Tune
Custom X-Pipe
JLT CAI
BBK Throttle Body
Magnaflow Catback Exhaust
Ford Racing 3.73 Gears
Aluminum One Piece Driveshaft
BMR Lower Control Arms
BMR Upper Control Arms
BMR Relocation Brackets
BMR Upper Control Arm Bracket
J&M Panhard Bar
Air Lift Performance V2 System
Appearance:
Downforce DF5 Wheels
Nitto NT555 Tires (245/30/20 Front, 275/30/20 Rear)
GT Front Bumper Swap
Saleen Grille
CS/Boss Front Fascia
Boss 302 Front Splitter
Boss 302 Strut Tower Brace (Painted Race Red)
Battery/Master Cylinder Cover (Painted Race Red)
Gloss Black Vinyl Roof
Mustang Rocker Stripes (Conversion From White To Black)
Painted Pony Emblems
Custom Retrofit Headlights (RGB Demon Eyes and Halos)
Switchback Turn Signals
RTR Hood Stripe
Boss Diffuser
RTR Rear Ride/Diffuser Splitters
Roush Side Splitters
2013-2014 Tailights
Tailight Tint Inserts
MMD Louvers
Two 10-Inch Kicker Subwoofers (Custom-Made Box)
Cherry Wood Floor in Trunk
Two Viair 380C Compressors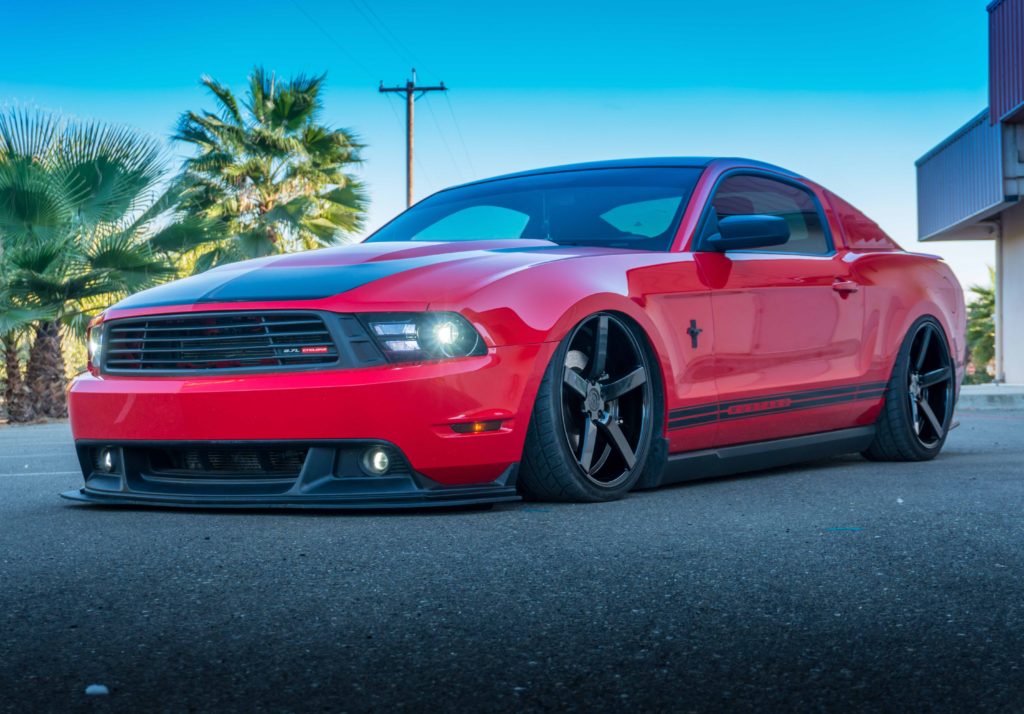 Harm's future plans for the car are to possibly do the side skirts, splitters, front splitter/fascia, and diffuser in carbon fiber. He would also liked to add a set of drilled/slotted rotors accompanied by Brembo brakes in the future, although his main focus on the build is to add a Procharger and get some more power out of this car.
– slammedstangs approved
Instagram: